Race Season 2018
Race season has started and there have been so many changes from last year.
First, I'm racing with Welland Racing's Domestic Elite women's team which is super exciting. It's a newly formed team with lots of room to grow and develop meaning the racers have a lot of input on the direction of the team which is extremely important to me. Welland also comes with a huge support crew due to having an established junior development team and partnership with Perry Rubber Bike Shop in Savannah GA.
The DE roster is 6 women strong. We all have a slightly different strength to contribute which will play out well for having individual racers shine throughout the season depending on the race's structure and course profile.
Check out my team & teammates:
Being newly formed means we are still working on learning each other's personalities and riding abilities. It's a fun thing to be tasked with figuring out. Luckily we had a month to spend together riding and competing in training races to start getting this aspect together. From the first training race to a week later, wow what a difference. We are progressing quickly. Everyone is driven to race hard and go all in which is incredibly important and motivating. These women are my new teammates, friends, mental support system, and my success on the bike this season depends a lot on them. I'm excited to be able to contribute to their success as well!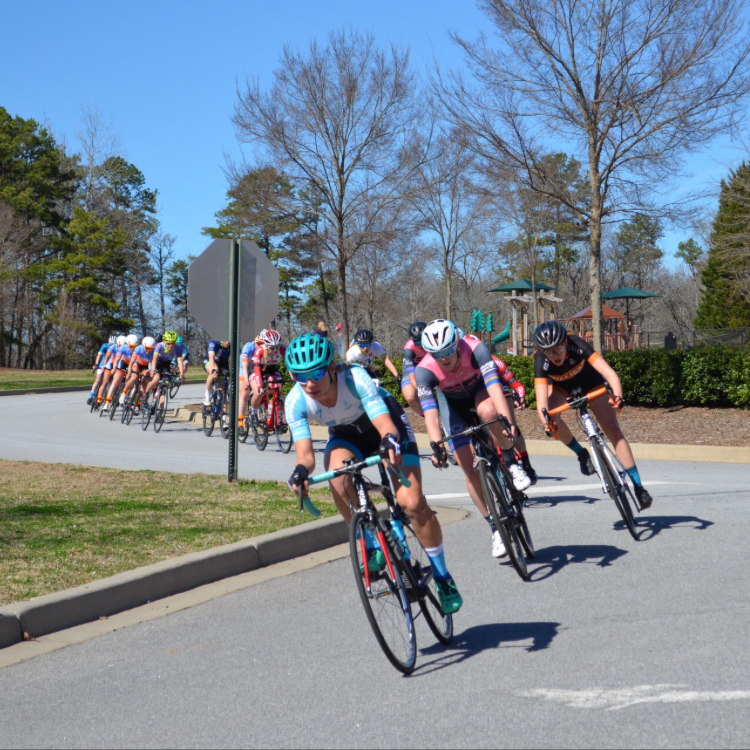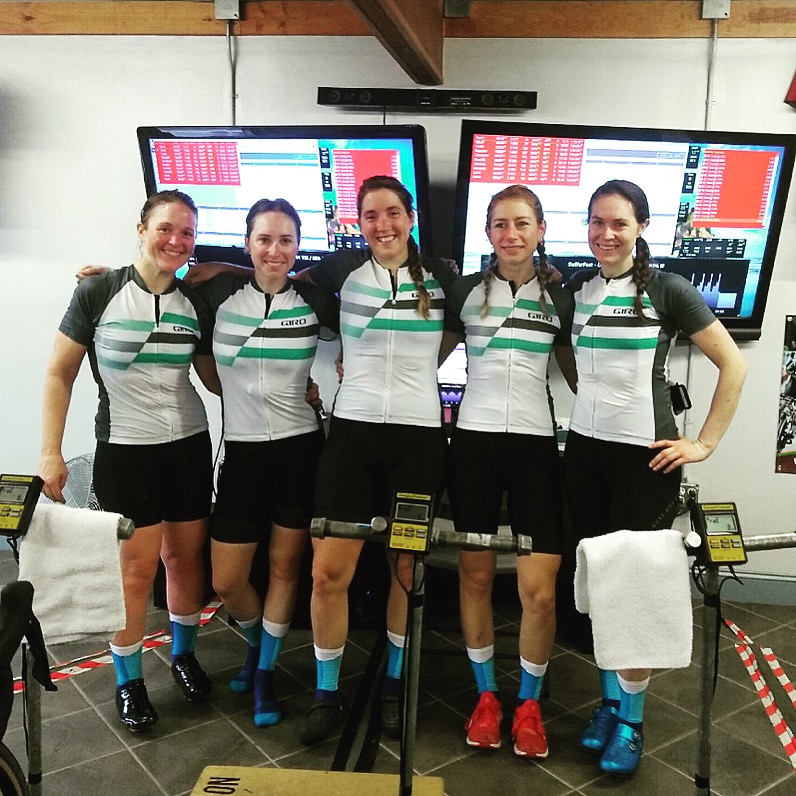 Personally, I am feeling pretty good on the bike. But its difficult to feel really GOOD at this point. Is good good enough? No, I don't feel THAT good yet. But I do feel strong. I feel eager and driven. In the first 4 training races at the Greenville Spring Series I got to work on building team tactics and also my bunch sprint finish. In the past, in a bunch sprint finish of 25 women, I might have come in 18th... this year I've grabbed two 6th pace bunch sprint finishes already. Mentally, I'm in a much better place as well. I'm learning to appreciate the journey and experience instead of purely valuing results. Let me be clear, I still want results. But I'm having fun this season, at least so far, working at getting those results! My racing season will be pretty packed but that excites me! I'm thrilled to be taking on more races, new races, and bigger races than before! I'll be away from home for large chunks at a time, traveling (and living) in my van with my bikes to train and race. This isn't an easy task, money is tight, loved ones are missed, and stress is high... but what good problems I have! Seriously, everyday is a task to figure out how to ride my bike hard, how to race, how to get results I want... I'll gladly suffer a bit through the journey for this life I'm living. It is currently my best life.
I'm not working with a coach at the moment, choosing instead to develop my own strengths and schedule. I think this is crucial in building personal confidence and also a solid foundation of coaching. In the (near?) future, I plan to start adding athlete coaching to my nutrition services! So look forward to that as well.
Greenville Spring Series

Tour of the Southern Highlands

Alabama Cycling Classic: Sunny King Criterium (PRT)
Alabama Cycling Classic: Piedmont Road Race
Joe Martin Stage Race
Gila
Redlands
Winston Salem Crit (UCI)
Winston Salem RR (UCI)
Cascade Cycling Classic
Johnson City Omnium
GP Gatineau
Armed Forces Cycling Classic (PRT)
Professional Road Race and Criterium Nationals
Cascade Stage Race
Intelligentsia Cup
TSG Reality Gateway Cup (PRT)