Tapering + Pre Marathon Thoughts
I'm tapering for the big marathon...
To stay sane, I've decided to share my thoughts leading up to this race.
This race is special
It will be my first time lining up in the very front with the elites. I'm very proud to be in that mix of runners. For my entire running 'career', I've looked up to that elite group with awe and astonishment. I wanted to be there, but of course, had no real expectation of that. In my head these runners were perfect. They were fast, lean, and confident; they were special! Now I get to be special. I have earned my spot in that group and it feels amazing. Although I have to admit… that group in the front might not be as golden as I once thought. It is still just as nerve racking. I have even more doubt now than I did before. At the Columbus Marathon, I was trying to prove myself to myself. Plain and simple I wanted to run a sub 3 and I had no idea if I could really pull it off. Now here I am, one week out and I've earned this elite spot and it's amazing… but I'm terrified. What if I can't do it? What if it was a fluke? How did I get to be among this group of lean, fast, confident runners?! Oh yeah, scratch confident off the list. Ha, being in this group, I am seeing these runners are just as human and nervous and anxious as the rest of the field, likely more because there is something to prove. There is a ton of pressure now. Someone in that field of ~17,000 runners will be looking at me in that elite group at the front of all the corrals and get inspired. I feel pressured to perform well, by others and myself. I'm supposed to be able to run fast for 26.2 miles, but what if I can't?! Eek. I have no idea what my goal should be for this race. I'm struggling with that. Sure I'd like to run 2:55 because who wouldn't want to PR? But I know it isn't realistic to PR at every race. Will I be able to? Of course, as you'll continue to read… my training has been going well and my paces a little faster than previously… so what if I'm setting the bar too low? What if I should be looking to go faster? I guess I'll find out. In the end I do not have a time goal. I'm going to run as hard as I can and run as well as I can and crash and burn if I do.
So 6 days until race day and I'm in the taper. Boo. Tapering sucks. Tapering is tough. It's difficult to get into the mindset of slowing down and being confident that you're ready and just have to wait.
One of the best taper practices is reflection + visualization.
Reflecting lets me think about how I got here and use past efforts to improve the next.
When I entered this race, my goal was to take this run a little more seriously. I kind of succeeded at that.
Here's a breakdown:
· Recover. After the Space Coast Marathon in late November, I took the next month 'off' serious training to recover and refocus.
· Less cycling. I did a good hard/long ride roughly once a week but thats about it. No rides in the 4 weeks leading up to the race.
· Less stair climbing. I eased off this a bit. It's a fun activity for me. A way to burn calories without running… but it is tough on the legs and like cycling, I wanted to reduce non running specific activities.
· More strength training. I started doing some lunges, core work daily, kettle bell swings, and jump roping hoping that will help me stay strong and have more power.
· Maintain weight. I have an ideal running race weight and I've been doing a good job at staying in a 2 pound range. It would be nice to be on that lower end come race day, but in reality a pound or two will not hinder my running. On the flip side, I didn't get 'too weight crazy' and dip into the dangerous underweight or overly restrictive eating that many athletes get caught up in. My body is strong and energy levels high.
· Nutrition. My diet has remained high quality. Nothing to really report there. Lots of plant foods and carbs from rice and starchy vegetables. I did have a goal to increase the amount of food I could tolerate during runs. Here's what I did:
o Practice race day fueling during training long runs. I ate a meal similar to what I would before my marathon along with expected caffeine intake. During these runs I would make sure I also took in more gels than normal. This helped get my gut accustomed to food intake.
o Shorter run fueling. In order to stay strong and keep my body energized and not breaking down, I would take a Honey Stinger on most runs that were 10+ miles. I typically do not fuel much before these runs so the extra gel energy was helpful.
o During the taper, I plan on having lean, lower carbohydrate foods building up to the race. Starting likely Wednesday (race Sat) I will increase my carbohydrate intake by a lot.
o I did start using two products more regularly: Cocoa Elite + Salba Chia Seeds. I think they have helped me up my game.
· Maintain good health. If you've been following my posts, you know I have celiac disease and for me, maintaining iron levels has been a serious problem. Current lab results tell me all is good at the moment!
· Outside stress. This was very high and definitely hindered my training a bit. I have been working at Whole Foods, Consulting, and Freelance Writing, as well finishing my Master's Degree in Human Nutrition.
o I would have liked to have trained harder 3 weeks out from race day, but ended up in a sort of forced early taper… I was given a last minute thesis defense date and most of my time had to go into studying and preparation. Stress levels were off the charts and I was experiencing panic attacks. Not great for running. My runs this week were short, slow, and heart rate was much higher than normal.
o On the plus side, I successfully defended my thesis and am essentially done with grad school. Sometimes running can't come first.
· Key workouts. I had a goal going into this training 'block' that I would really focus and do more specific training runs. I am not sure I really did a good job at that. I think I did what I normally do and ran how I felt like running without much structure. Oops. I noticed I was running faster overall. My average pace was dropping and that was fun to see.
· Looking over pasta data is big for me. I want to look back at training logs and see how many miles I did the week before, how easy did I take it, etc.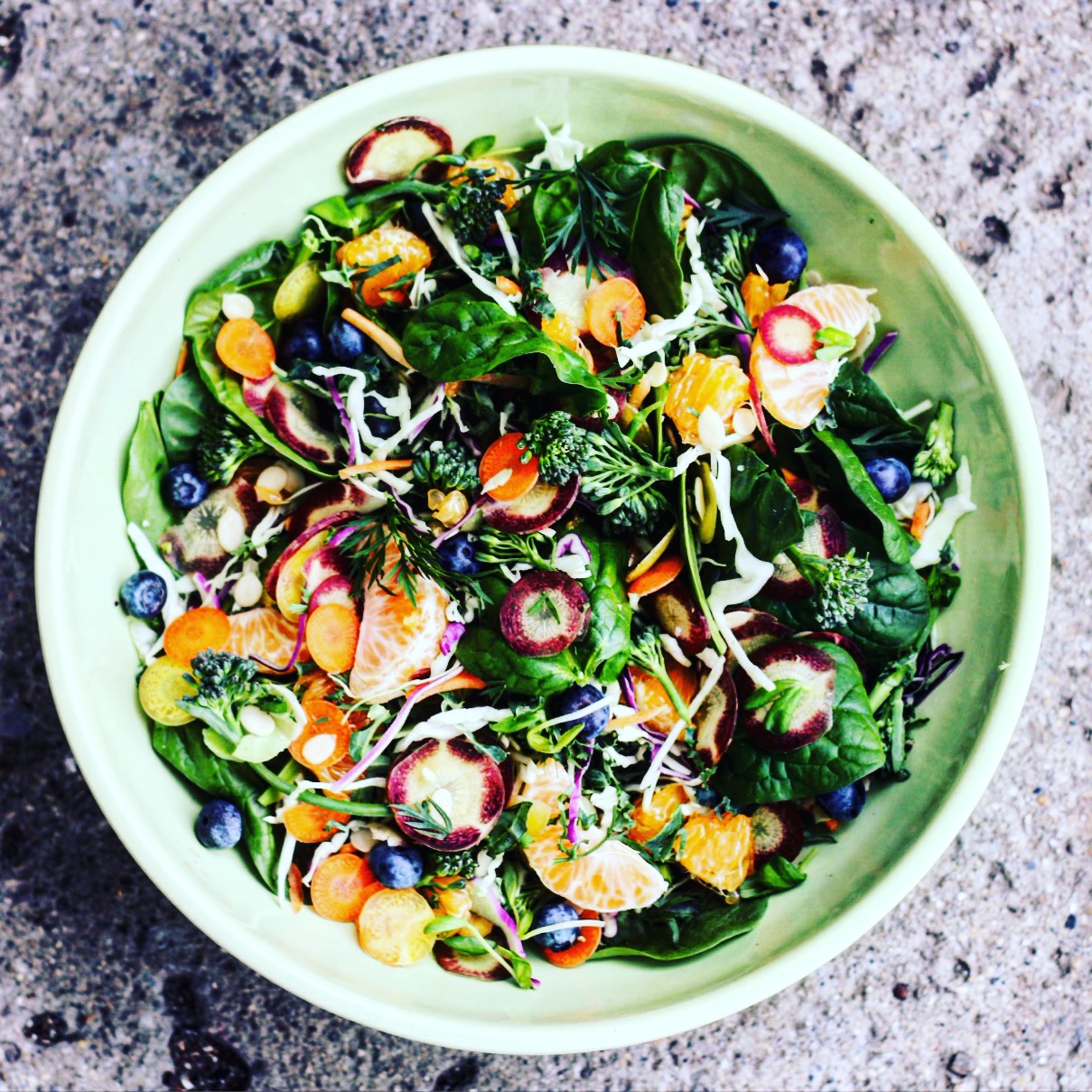 Training Highlights:
o Mileage – I topped out at 70 miles a week. Higher than before.
o Hills – I had a goal of running hill repeats but I was lazy and did not drive to a hill to do this. Instead I worked on doing mile repeats on the treadmill at 3% keeping a quick pace.
o Intervals – My weakness. I just do not do 'workouts' like this. I had a goal to… but I didn't really make it happen. On a few occasions I did faster 6min-630min miles on the mill. But very unstructured. I'll need to work on this in the future to get faster.
o 12 miler – 2 months out – 6:42 average pace – I surprised myself here. I typically do not run fast, not this fast, not in training. I was really excited to see my pace dropping. Of course, this wasn't planned. I just went out and ended up feeling good and worked hard to keep it going.
o 24 miler – 5 weeks out – 7:27 average pace – This was a treadmill run. Not too fun, but the roads were slippery and I was too nervous to risk running long outside this week. I started this run at around an 8 min pace and ended at a 7min pace.
o 18 miler – 4 weeks out – 6:56 average pace – Outside. I was nervous to end training on a long treadmill run so I went out for a semi-long run. I'm glad I did. I do not think I've ever run at this pace for this distance outside a race. I felt good and gained some confidence.
o Taper – Due to outside stressors previously mentioned, my taper started early. Previously I've done 65/60/40 mile weeks 3/2/1 week out respectively…. But this time it'll be 50/40/?... Fingers crossed I feel more rested and ready to go come race day.
Visualization is an act of picturing how things will play out. It helps me feel motivated and at ease.
Check out my post on Mantras if you haven't already. I'm a big fan of focusing on a phrase or few words to keep me motivated.
Going into a race, I like to picture how it will go. I run through it all in my head… laying out my gear, checking the weather, standing at the start line, different points of the race… I picture myself running hard, good form, coming into the finish… It helps get me pumped!!!
Stalking the competition. Kind of. With cycling you can see the pre-reg list. With running, this doesn't exist in most races. I do not know who I will be up against. But I have looked at the past 3 years of top finish times for this race along with the splits of those top runners. It helps me get an idea of what to expect and how to run the course.
To take the stress away from the looming race day, I like to focus on some non race activities during this taper time. What to wear is a fun one. I haven't figured this out yet… my race day outfit needs to look pro and flashy yet be something I can run well in. This is a DC race so I feel like being patriotic and going with a Red White Blue color scheme… we'll see!!
I also like to focus on the food. Where to get dinner the night before – pizza of course! Where to eat post race… because ending a race with a good meal is key! I am thinking of hitting up Sweet Greens for sure. But DC is a super foodie hot spot so I'll really have some hard choices here. The post race meal is a big one to have planned out. I want something GOOD. It also needs to be planned otherwise I could just pass out and miss eating a good recovery meal.
Everyone knows that I do not support the notion of 'I workout to eat whatever I want'. Overall, you should be doing things the other way around and eating to train well. There is one exception for me. RACE DAY! Not just any race day, but your 'A' race day. After that accomplishment, eat whatever you want. I typically want a burger and milk shake. :)
**Wish me luck. March 12 7:30am! **