US Pro Nats
I am sitting in a van in Knoxville, Tennessee pinning numbers to a jersey. Big deal, eh? Yes actually because these numbers are for the USA Pro National Road Race. I'm about to roll to staging with 74 other elite/pro women cyclists to race the toughest race of my cycling career thus far. The humidity is sweltering, but the intimidation is more suffocating. Despite the odds, I'm here. I am racing Pro Nats!
It's been a long journey to get to this point. After moving up to a CAT1 cyclist last summer, I decided I'd better ride like a CAT1. 2017 would be different, better, harder, stronger. Time to step out of the local race bubble and into the world of stage races, omniums, and UCI level events. It would be a big jump, but I was hungry for competition and determined to improve. The goal was to ride well and get noticed by a team.
I've put everything into racing this season, hitting up teams, guest riding, enlisting a coach, asking for donations, obtaining sponsors, sleeping in a van, traveling all over, training solo, giving up alcohol (mostly), watching my nutrition closely, designing my own jersey, waking up for hill repeats… for months it has been monitoring what I eat, how I sleep, training numbers, and all things related to performing better. I've cried tears of disappointment and tears of joy.
There are very few unattached riders starting this race. Actually, I might be the only one. No, I checked, one other woman had a big glaring blank in the team spot. It's exciting that I've made it here. All the hard work has paid off. Or is paying off. Part of me is screaming 'hellz yea! I'm doing it!' and part is repeating 'omg, I better do this'. The race is being live streamed. The big teams are here or at least will be watching. I need a result here. I need to shake the doubt, anxiety, and panic and just perform. I came here to be seen, to be noticed so here I go.
Except, it's never that simple. The larger teams seem to respect each other in the peloton. Yet, as an unknown, you're likely to get yelled at, shoved aside, and easily dismissed. Sometimes this can work in your favor and you can sneak around because no one cares about you. Other times you're just treated as being in the way and shooed aside. It's a learning experience. When a team yells at you, it sucks, but you have to look past the delivery (we are all in an intense, heated, sugar deprived moment) and learn from what they're telling you. On the flip side, hearing 'Lori, on your right' from a professional cyclist coming up your side is really cool. One because they know your name (winning). Two because they have the courtesy and respect to let you know where they are and what's happening. This race had both sides represented as all the women were hungry for success. Everyone was fighting for positions which meant tight quarters, bumping, and lots of communication. Luckily at this level, all of this takes place while maintaining a smooth, fast ride. The first lap saw a breakaway group form, one rider after another took off until there was a group of 6 ahead of the rest. It was hard to see which riders had gone, but it seemed like there must have been a fair representation of teams because no team came to the front to drive the pace. Twenty20 held the speed at the front and let the group get a decent gap. I wasn't too upset to not be drilling it at lap one. On the second lap, things picked up. There was a power climb 1.5 miles into the lap and it was leg crushing. Not the first time, not the second, but as each lap went on, the hurt became more intense, the legs started to go more jello like and the field started to break up more and more. I did a pretty good job of keeping a good position throughout the race and knew if I were exposed more one lap, I'd hide a bit more the next. I was watching the women around me and trying to do as they did. "What would Dragoo Do?" went through my mind constantly as I took her wheel several times during the race. Also picked out the Schnieder sisters matching fun yellow socks because they obviously know what they're doing out here. I was hot. I tried to keep up on drinking and eating but started eating a little later than I should have. My first bottle had energy in it, so I was taking in calories from the start. My parents had come to support my race and went to the feed zone for me but I was too nervous about using extra energy getting over to them to take any. Halfway through the race I was down 1 bottle so I didn't think I really needed it anyway. I'm sure it would've helped. While temps weren't soaring, it was humid and I was working hard. There was a pretty intense crash when the wide highway road merged us into a narrower exit ramp. To my right I saw someone go down hard, then another and another. The sound of bikes and bodies breaking is not fun. Stefanie Sydlik was one of the women involved. She just made the jump to being a pro and is overall a seriously nice person and someone I've always had positive interactions with so it really saddened me to see her go down. I haven't heard any updates as I'm writing this, but I'm hoping she is recovering well and quickly. It's a hard thing to get used to; a crash happens, bikes are scattered and bodies bloodied and the race just goes on. On we went. I was feeling pretty good, until the hill on lap 6. I struggled to make it up as fast as the lead group and had to work very hard to rejoin them at the bottom. It forced me to forgo any fears of descending and cornering. If I were going to take a risk, this was the race to do it. It took really going out of my comfort zone to get down the twisty hill fast enough to get back into the group. I knew that for hill 7, I'd have to really be in a better position starting the climb so that hopefully didn't happen again. My legs were tired and if we hit the 15% grade that quickly again, well things likely wouldn't play out well for me. And I was right. Lap 7's hill came fast and while I wasn't in a bad position, it wasn't good enough to save me. I was just a few bike lengths behind where I needed to be. Don't get me wrong, I wasn't off the back, things were scattered going up that climb, but if a group reached the top together, they could descend quickly together and gain a good amount of speed. I reached the top with only a couple riders nearby. We went all out trying to push and regain the others. Katherine Salthouse from Trek and I worked together for a bit in attempts of catching a few others in front of us. It took a big effort, but we were able to catch Hannah Arensman from Twenty20 and a few others for the final lap. We were rotating but all pretty much maxed out. It was clear we would not be able to make it to the group ahead. As we looped around the freeway section, we could clearly see there were two groups in front, then us, then several small pairings behind. It was hard to get a count. It was easy to feel disheartened and discouraged. This was Pro Nats and I was not where I wanted to be. Our small group sprinted for the finish which I ended up third in and 43rd overall. 7 minutes off the lead time and 4 minutes off the group that we couldn't chase down.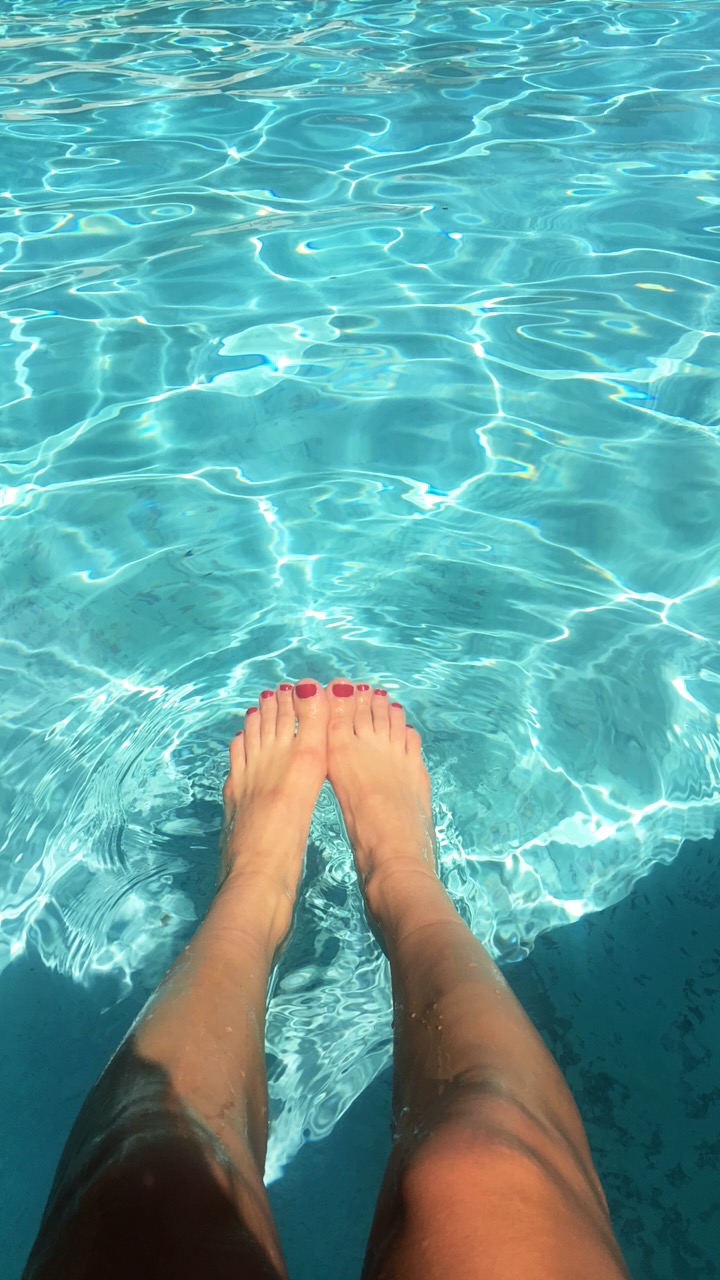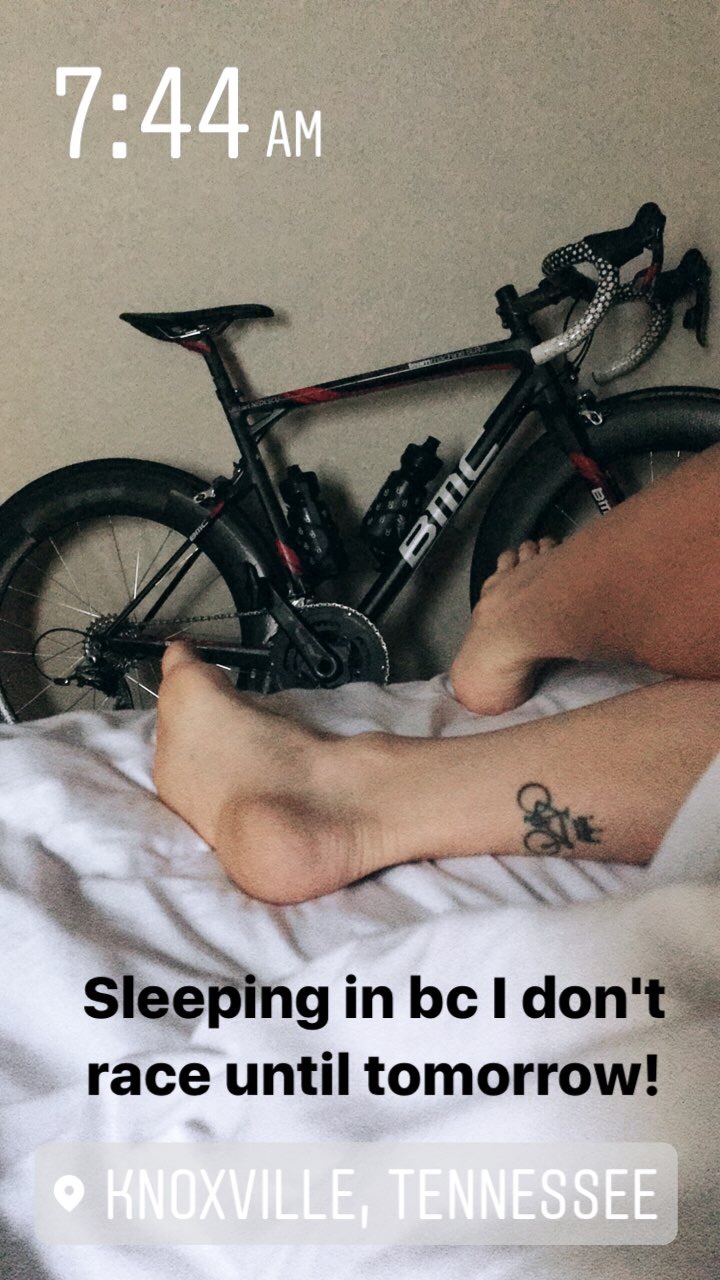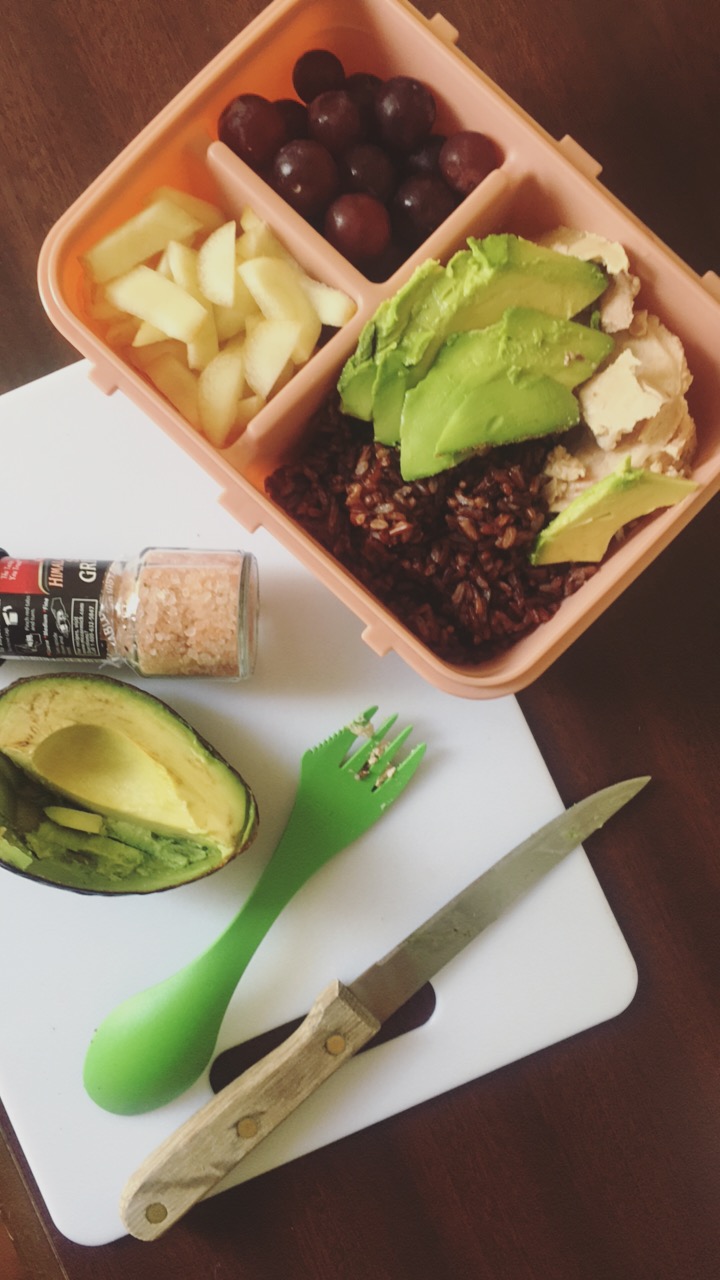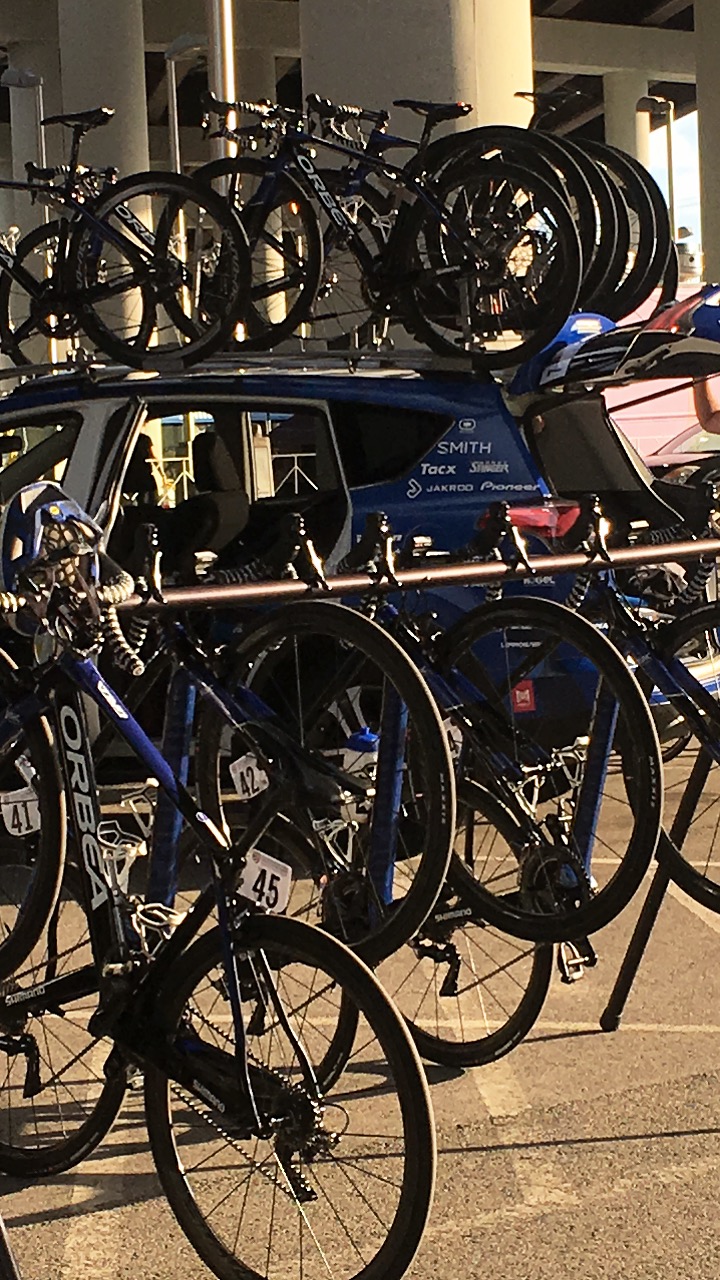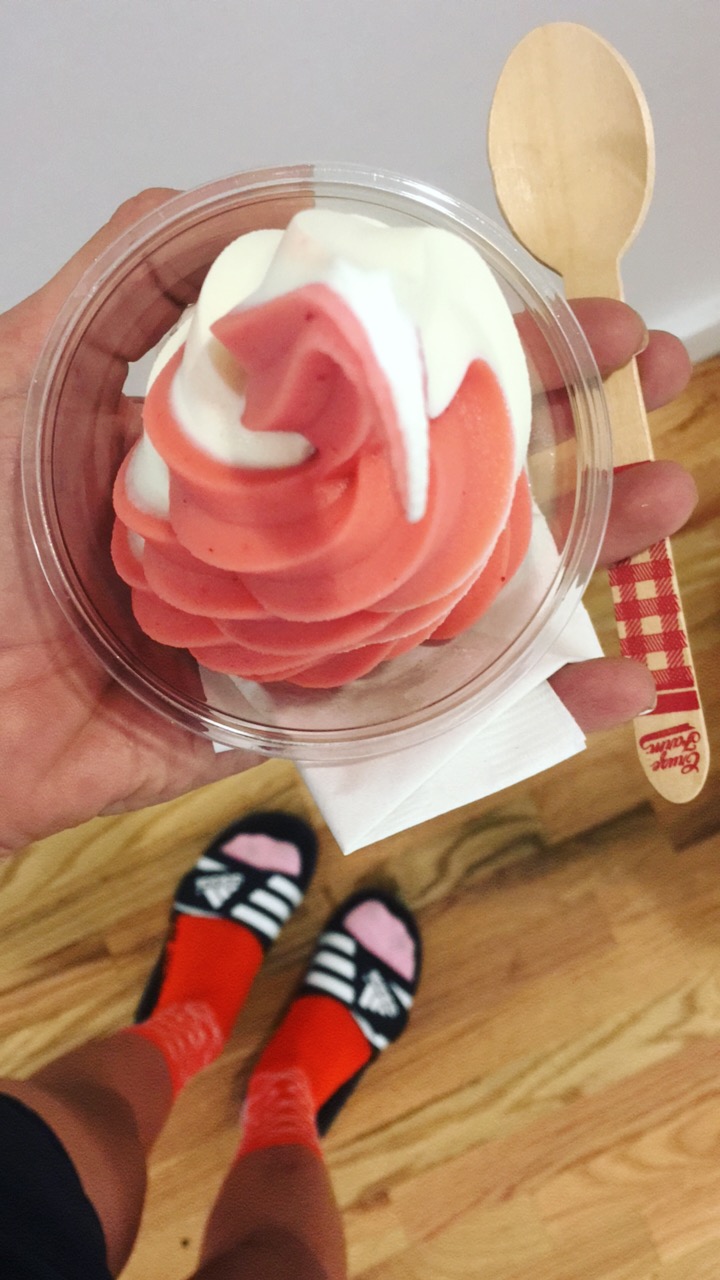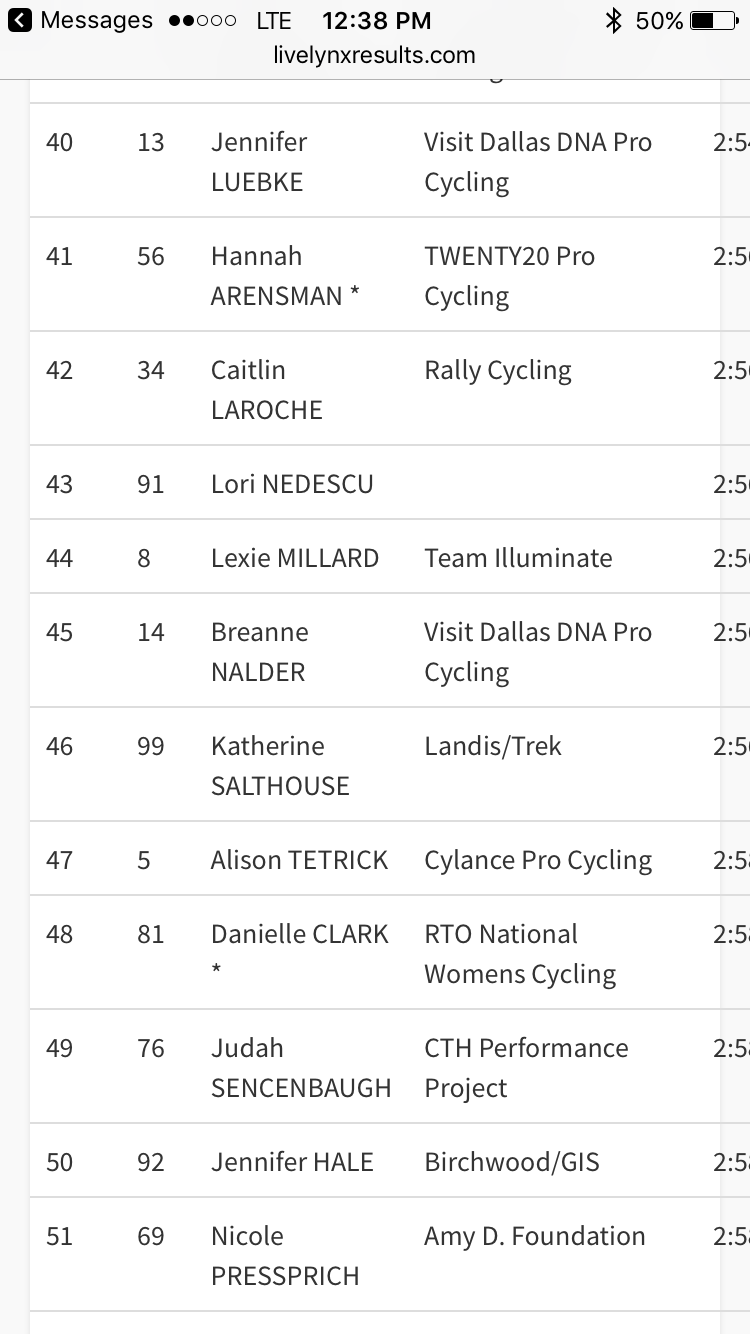 How do I feel about that finish? Always a question that gets asked, but that isn't so simple to answer. As I write this, my eyes are filled with tears of disappointment. I finished, I wasn't pulled, I wasn't last and I am very happy for those facts. This was a huge event and this is only my first year of racing at this level. Every race is a learning experience. Every race is an improvement. I definitely improved on power output, confidence, cornering, and descending during this race. I did not do enough to not waste energy. There was a photo (shared below) where I'm in the front. Hey cool, look at me! No, stupid, get in the back where you belong. Ugh. Anyways. Learning.
Overall…. I guess I'm pretty upset at myself. It's hard not to beat yourself up a little. I guess it will just drive me to keep working, racing, and learning. I am really excited to have been able to race such an elite event. While I'm not where I want to be yet, I've worked my ass off this year getting to this point in my racing journey. Now it's time to contact teams again, reach out, make friends and hopefully get some interest for future guest riding if not more.